PUBLICATIONS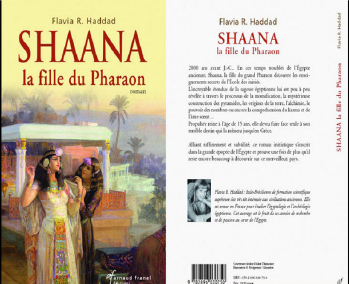 SHAANA LA FILLE DU PHARAON.
2000 BC. During this turbulent period of ancient Egypt, Shaana, the Pharaoh's daughter, discovered the teachings of the School of Initiates, which was a secret institution reserved for the Pharaoh's family members.
Little by little, this profound Egyptian wisdom is revealed by Shaana through the knowledge of the origin of her own civilization, the discovery of periodic and eternal alchemy in the course of the mummification process and the construction of the pyramids, the energetic power of numbers and colors, understanding the strength of emotions related to the organs of the body and the interpretation of karma and the soul mate.
Crowned queen at the age of 15, she had to face her extraordinary destiny alone that would take her to Greece.
Combining refinement and subtlety, this initiatory novel is part of the great epic of Egypt and proves once again that there is still much to discover about this wonderful civilization.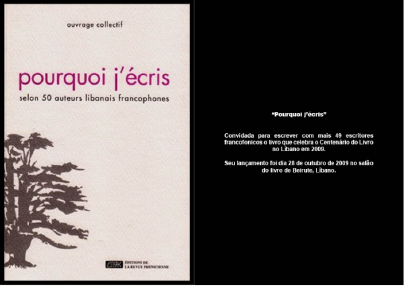 PORQUOI J'ÉCRIS.
With the contribution of 50 invited French-speaking writers, this book was prepared for the Centenary of the Book Salon in Beirut, Lebanon. Each writer left their testimony in the book about why they started writing.